You have worked your socks off for the last few weeks, hurried through your routine like a Neanderthal on your way to work, burnt the midnight oil, and been up to your eyeballs in coffee, and it's finally time for the submission of the last deliverable. Whew!
Your project is finally over. Now, all that's left to do is congratulate yourself and celebrate, right? Not so fast! There's one part that still remains, recording lessons learned.
Every project provides you with a novel experience. Good and bad. And while making any time for introspection for the project gone by can seem too daunting with the amount of new work already waiting for you, the benefits of lessons learned in project management are too many not to do it.
Did You Know?
Today, Lessons Learned, as a process, has become a vital and inherent part of project portfolio management. When it is implemented correctly, it can become an important part of your success strategy.
Even though the question "What did you learn?" seems like it belongs in a textbook, it holds a lot of value in project management. You can derive new insights, recognize best practices for later use, and share the knowledge with everyone – thus contributing considerably to future successes.
The most well-known and conventional method to do this is to record project management lessons learned meticulously. This method aids PMOs and project managers to derive insights from past projects and situations to influence current project management challenges. What this could mean for newer projects is:
Fewer risks.
A higher number of opportunities seized.
Reduced instances of mistakes.
Increased project quality.
Lessons Learned can be recorded and applied in many ways. Here, we will take a look at the importance of recording them and how to do so to make the process of documenting project takeaways quick and efficient.
Why is it Important to Record Lessons Learned?
The importance of lessons learned in project management is writ large, and there exist numerous ways to do so. It is usually executed towards the end of a project with a regular survey of the project team members.
There are generally two questions that are asked here:
What things fared well?
What things fared poorly?
The corresponding answers to these individual questions can differ based on whom you ask, especially if a proper process has not been set to document key learnings from past projects. This can have multiple reasons since the participants:
Haven't taken or were not given the chance to prepare and voice their opinions
Do not consider themselves enterprising enough to proactively lead discussions.
Do not believe that their opinions will carry any effect. All of which leads to people saying: "All went well."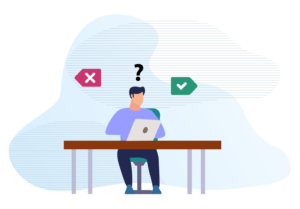 Project Management Lessons Learned: Application and Example of an Approach
There are many different types of methods to conduct the lessons learned investigation in project management. Illustrated below is the steps one methodology that accompanies the lifetime of a project – from beginning to end.
This approach consists of four phases:
Briefing and enlightening the team
Gathering insights
Preparation of the workshop
Workshop
Phase 1: Briefing and Enlightening the Team
While making the team try to comprise people belonging to distinctive areas of the project. This will equip you with diverse perspectives during the project cycle. Apprise your team members before the start of the project that you will be applying the Lessons Learned method. This will promote transparency and encourage greater understanding. You can also use this opportunity to inspire your team to make use of the method to shake off any possible misunderstandings, and decide – based on the team's size – those that will be counted as 'actively involved' and only include such participants that play an active role in shaping the Lessons Learned process.
Phase 2: Gathering Phase
This phase talks about gathering insights. During this time, 'actively involved' members will be asked to record experiences and insights gained, both positive and negative, in the form of a logbook.
When the time comes for retrospection, the logbook will be worth a million dollars. People can refer to it in the upcoming phases and make efficient decisions based on it. This logbook can be a simple excel sheet. It is nothing but the collation of relevant data for the ensuing Lessons Learned workshop. It needn't be too detailed; it only should have enough information to report the situation briefly.
Phase 3: Preparation of Workshop
The foundation of topic identification? Gather a hold of your most valuable resources, your team members, and host talks with them. Thus will help you filter key experiences based on everyone's experience.
The workshop is the high spot of the Lessons Learned method. As such, it requires solid preparation of organizational affairs, workshop materials, contents, and understanding of the order of events according to the highest relevance.
For this, you will have to ask yourself which topics should be covered in the workshop. You can do this by hosting talks with your 'actively involved' team members. This is the part where the logbook that you maintained in the previous phase will come in handy. It will help you and all involved participants by providing you with a pastiche of wide-ranging topics.
You can then accordingly select the most pressing and important incidents. Be sure to obtain the right mix of both positive and negative aspects. Not only is it prudent to do so because project management lessons involve both these areas, but it will also keep all participants motivated.
Phase 4: Workshop
The workshop is the climax of the Lessons Learned method and is what all the previous phases are geared to. It is the part where you lay the blueprint of how to record project management lessons by actively introducing practices for recording experiences, deducting insights, and obtaining suggestions for possible courses of action. The workshop should make up of the following people:
All 'actively involved' members.
Project managers.
Stakeholders (optional).
A moderator (preferably someone from outside the group of 'active participants').
After devising the workshop, you are finally free to design the agenda on how to identify and record project management lessons learned. This agenda should list the practices you wish to employ for this purpose and how you plan to tackle the different phases of it.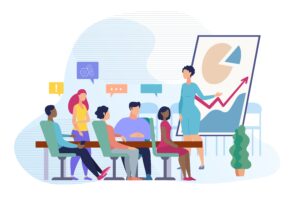 How to Record Project Management Lessons Learned?
1. Have Periodic Review Meetings to Encourage Constant Learning
Make quick review discussions about new project deliverables and milestones achieved to promote greater transparency and knowledge-building. Such reviews are also known positively to impact team motivation and collaboration. This also results in the derivation of higher-quality insights because people don't have to recall the events that transpired weeks or months ago. They can simply look to the logbook for that.
2. Assess Every Phase of the Project Lifecycle
Scrutinizing the efficiency and productivity of each stage of the project can help you with a lot of things regarding project planning and management. If you're not sure on how to begin, make sure to discuss the following aspects of the project with your team:
Project designing
Budget and resource allocation and management
Determining the requirements and scope of the project
Information relay within the team
Iteration testing
Reporting
Stakeholder communication
Final project result quality
3. Pay More Attention to Successes
Always keep asking yourself about the strategies that bore better fruit than the others. Which were the ones that contributed to the success? By isolating the schemes that worked well can also help you find out the ones that didn't. So, as part of knowing more about your successes, always keep asking yourself:
What changes should we introduce?
Which practices should we stop with?
What are the things that we should keep doing?
What is still troubling us?
4. Lay Stress on the Why and the How of Things
This is in accordance with and builds on the previous point. While creating a lessons learned document, focus on the why and how of the project's results. Always ask yourself which problems you faced and why you encountered them in the first place, which insights you gained, and how you can apply this new learning to improve the efficiency of work processes, and more.
5. Establish a Culture of Unanimity
The entirety of your team, i.e., all 'actively involved' members, should unanimously concur with the lessons learned and contribute on all levels.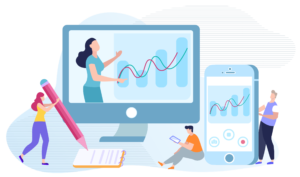 6. Make Your Diagnosis Feasible and Practicable
After gathering the lessons learned with your team, you should remodel them for mainstream use. The focus is not to have them so discrete that they aren't relevant to new projects. To begin with the remodeling process, you can create a plan based on the improvements that you would like to drive going forward and the people that would make them happen.
7. Make Your Results Accessible to All
You wouldn't want to go through the laborious process of recording lessons learned just to have your insights lost one day, would you? Since recording lessons learned is also about knowledge-sharing, try to set up a knowledge base from where teams can stock their lessons learned and make it accessible to all.
Closing Thoughts: The Lessons Learned Template as a Wrap-Up Routine
Recording lessons learned is an indispensable part of project management. While the completion of a lessons learned document takes place in the final parts of a project's closeout process, capturing lessons learned throughout the project lifecycle helps you gain new insights, identify future best-practices, and communicate the same with everyone.
This document can be used as a basis to create a Lessons Learned template that can serve as a helpful tool to project managers working on similar projects. Every organization, irrespective of its size, should record lessons learned, reasons for which have been described above, and if you are among those few who don't, it's high time you did so.