The world of start-ups is a fast-paced environment. As an entrepreneur, you have to make and execute your decisions in the blink of an eye. In the nascent stage of growing your business, you wish to keep your costs as low as possible to save for rainy days. Some software for entrepreneurs are not just cost-efficient but also help you minimize those costs and save you time in the long run.
At this stage, you will need a perfect project management tool to manage your projects, a proper social media tool to schedule the posts, and a launch tool to spread the word about your business. So, to help you and other entrepreneurs such as yourself, we have made a list of all the best tools for business and a start-up will require to enhance their efficiency.
We have divided the best tools for entrepreneurs and start-ups into six principal categories, so go ahead and take a look.
1. Project Management Tools
Whether you're launching a product or a service, having a project management tool in your corner is always a plus. From gathering requirements to tracking bugs to assigning tasks, no matter how distributed your teams are, you can always complete your projects within deadline and budget with the right tool.
In a start-up environment, you have to juggle multiple roles while the product can go from an MVP to its final version in the blink of an eye. In such cases, you need a strong project management tool that can scale with your organization. Here, we have listed our top picks of the best project management software for a start-up in 2023.
1.1 Xebrio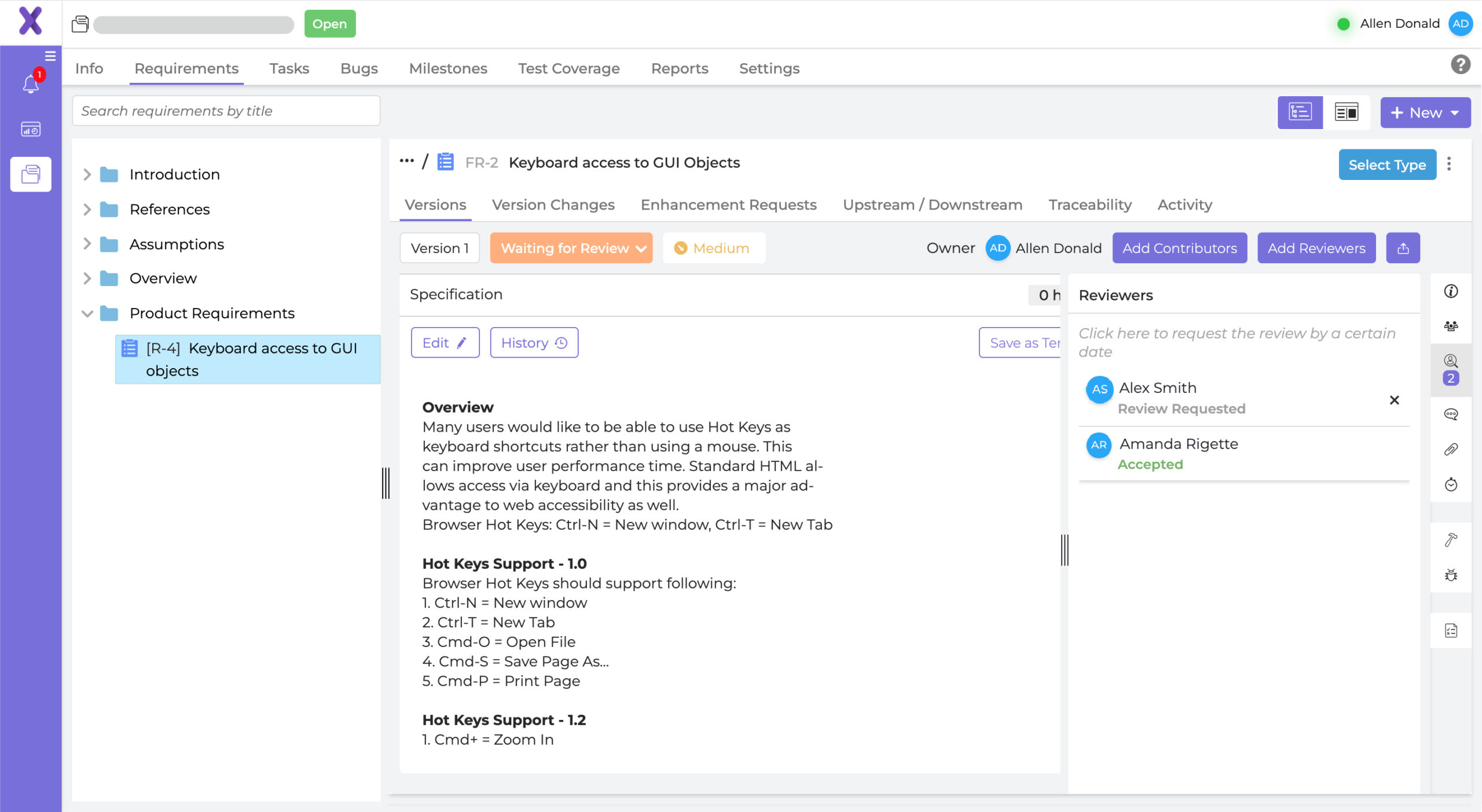 Xebrio is a complete project management ecosystem that covers every project life cycle- from requirements to deployments. Since start-ups have minimal resources at their disposal, Xebrio is the perfect tool. Its main features like requirements management, test case management, bug tracking, release management require no added integrations to complete a project. Your data remains undivided, safe, and secure on one platform.
Its collaboration and traceability feature makes it stand out from other tools. Xebrio is user-friendly and adaptable for teams of any size.
Xebrio has an ongoing offer for start-ups and small teams starting from $10/month for up to 10 users across all pricing plans. You can sign up for a 14-day free trial without providing any payment information.
1.2 Asana
Asana is a popular task management and project management tool. Asana is customizable and is suitable for team collaboration. It allows you to create an infinite number of projects and tasks with its free plan. Up to fifteen team members can use this plan, albeit unavailability of some advanced features. The drag and drop interface of the task management feature makes it easier to use the tool.
For simple task management and project management, Asana is a great tool. It, however, requires added integrations for collaborations. Asana's pricing plans start with $10.99 per user per month.
1.3 Wrike
Wrike's project management system allows users to add stakeholders who may or may not be a part of your core team. Users can customize workflows, set timelines, track how much time they spent working on the project. Wrike offers a free trial of 14 days. Wrike's professional plan starts from $9.80user/month and is suitable for a team of 5 to 15 members.
1.4 Monday.com
Monday.com is a customizable project management software with good collaboration, task management, and resource management features.
It's relatively easy to use and is intuitive with a user-friendly UI. You can integrate multiple tools like Google Drive, Slack, Trello, Dropbox, etc., for added collaboration features. Monday.com's basic plan starts from $8/ user per month.
The only downside to using Monday.com is that it lags as you add more and more users.
1.5 Trello
More than a project management tool, Trello is primarily a task management software. Its intuitive drag and drop feature makes it a handy tool for start-upstart-ups, small teams, or even freelancers. The tool has a no-code workflow automation builder and allows its users to run over 250 automated commands per month.
Trello is adaptable and integrates well with Confluence, Slack, Dropbox, Google Drive, and other third-party apps. However, as your team grows and your projects scale, you would have to switch to a more robust project management tool.
Trello is a free tool to use. The paid plans start from $5/user/month, and you can get a 14-day free trial.
1.6 Twoproject