On December 31, 2019, just as the world was gearing up to welcome the new roaring 20's, local authorities in Wuhan in China reported 44 patients with pneumonia of unknown etiology, caused by a novel coronavirus. Just two months down the line, the virus had spread to 80 countries outside of China, leading the WHO  to declare it a pandemic.
The pandemic's overarching effects on the order of life around the world have been crippling. Evidence is mounting that the month of March marked the start of a global recession. Business leaders are dealing with sudden, unprecedented dilemmas of managing the economy of their organization and directing the resources at hand accordingly.
Organizations and project leaders have to improvise and adapt on the fly. Along with helping your organization adapt and deal with the pandemic's effects, it is natural to want to contribute to society in some way or the other. Here, we will talk about how you, as a project manager, can take specific steps to ebb the effects of the crisis in your favor and use your skills to help the society.
Your Project Management Skills Can Help Mitigate the Coronavirus Outbreak
Project managers are useful and extremely sought-after resources for their risk assessment and management skills. The United Nations Volunteers is inviting such skilled professionals to aid the UN in mitigating the social, economic, and health impacts of the crisis while securing the progress made in the achievement of the 'Sustainable Development Goals'. Project management volunteers wishing to indemnify health and public institutions in certain selected areas with their skill set can register with the UNV after filling out a Motivation Statement.
The Research Council of Norway has also called for a shared, collaborative, and knowledge-building endeavor among adept leaders with a call for proposals. Its scope is wide-ranging, and it aims to support research that can help understand and contain COVID-19, all the while enhancing health preparedness and patient management. Project managers can apply to several eligible organizations with a project description that details their skills in the areas mentioned in the scope of proposals
Apart from obvious benefits to the community, volunteering helps to assess the impact of the situation on various aspects of life. This insight is immensely valuable, life-changing, even. Individuals who are assisting the community in undoing the effects of the pandemic are also likely to fare better in professional terms after the outbreak ends. Take a look at how you, as project managers, can volunteer your skills and services.
1. Contribute Knowledge to Free Resources
As a project manager, you can contribute your knowledge to free resources so that organizations lacking resources of your caliber can make particular use of it.
The structure of suitable project management methodology and the benefit of project management-trained resources to projects can increase the likelihood of achieving goals in the required budget, scope, time, and quality.
Interested volunteers can partake in the esteemed Project Management Institute's VRMS programs and various volunteer opportunities for knowledge and collective wisdom sharing. You can find the right opportunity based on your skills and donate your expertise to programs like PMI Educational Foundation (PMIEF), Knowledge Shelf, and Project Management Journals (PMJ). Project managers can share their experiences and viewpoints from lessons learned, case studies, and other specialized or general opinion pieces and articles.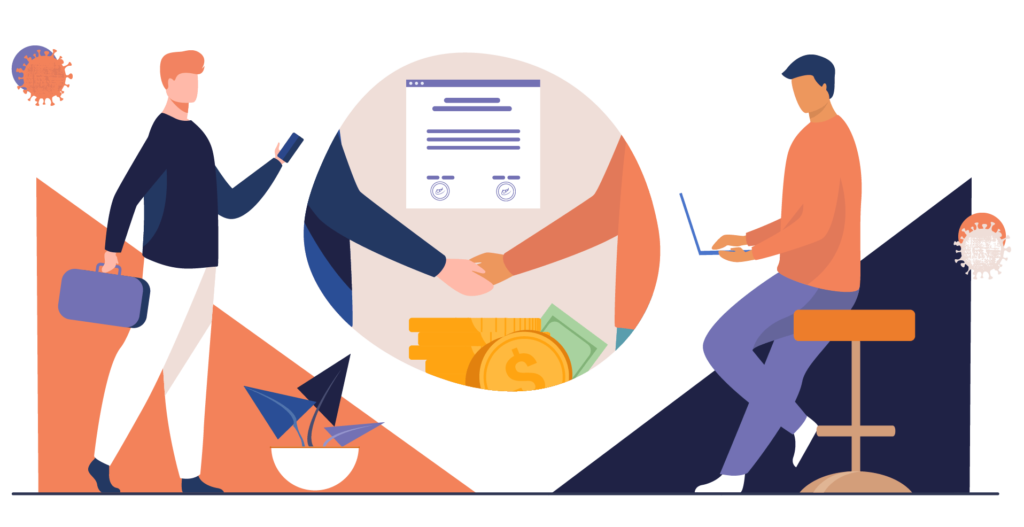 2. Offer Expertise to Manage Projects for COVID-19 Tracking Websites
Several websites have sprung up to assess and display the impact of the pandemic, provide help in tracking cases, and aid governmental incentives for delivering large-scale support. A global community of leaders, project managers, scientists, journalists, and concerned citizens have already joined hands to understand COVID-19 and coordinate on the best response.
Many of these shared undertakings follow the same collaborative development model as software development projects with curated data sets and DIY instruction sets in place. High-quality datasets, such as the nCoV2019 dataset by the Institute for Health Metrics and Evaluation, are available in a unified dashboard.
Project managers can get involved in such programs as direct volunteers to contribute their skill set in a self-organized and collaborative way. The Wuhan 2020 community project is an excellent example of this. An open-source community project aimed at "establishing a data service for real-time synchronization of hospitals, factories, procurement, and other information, and convening all those who want to contribute to this fight against viruses," it comprises more than 3000 volunteers to facilitate information exchange between resource providers to help people in the worst affected areas.
Along with contributing your expertise, you can also assist those in need to maintain emotional well-being during such times of stress.
3. Help Colleagues Cope With Stress
In times of uncertainty, anxiety is a normal reaction, especially for working professionals in the face of a foretold recession. Work-related stress is a common derivative of poor work organization and design, poor management, and lack of support from supervisors and leaders. In the wake of this crisis, the onus is on project managers to guide their associates to maintain effectiveness as remote work becomes the norm. You can act on the three-step procedure below:
Provide employees with all the help they need to ensure business continuity. Equip them with the right tools so that they are prepared to work from home.
Train yourselves to become better leaders and ensure that lines of communication are open and more active than ever. Adopt a supportive and trusting approach. Providing support and going the extra mile to improve employee engagement is vital.
Come up with a disaster management scenario that involves telecommuting, and train resources so that they can manage their jobs much more effectively for future situations such as these. Plan scenarios to come up with ideas on how your company could come together and resume operations in even a limited scope and form.
Read More: The Guide to Maintaining the Emotional Well-Being of Remote Teams
4. Influence Teams to Avoid Panic
The single most important endeavor to undertake now is to educate your team. People are scared and anxious about their jobs and careers. Your number one priority should be protecting and supporting them, and assuring them that they are valuable to the organization.
You can start by taking measures such as:
Adopting policies conducive to remote work.
Ensuring all information regarding operational and project-related goals percolates down to all individuals across departments.
With your team management skills as a project manager, you can influence and educate your teammates through this period. This will ensure that the organization is in an infinitely better position to do business when the situation dies down.
Read More: How to Build a Thriving Remote Culture for Distributed Teams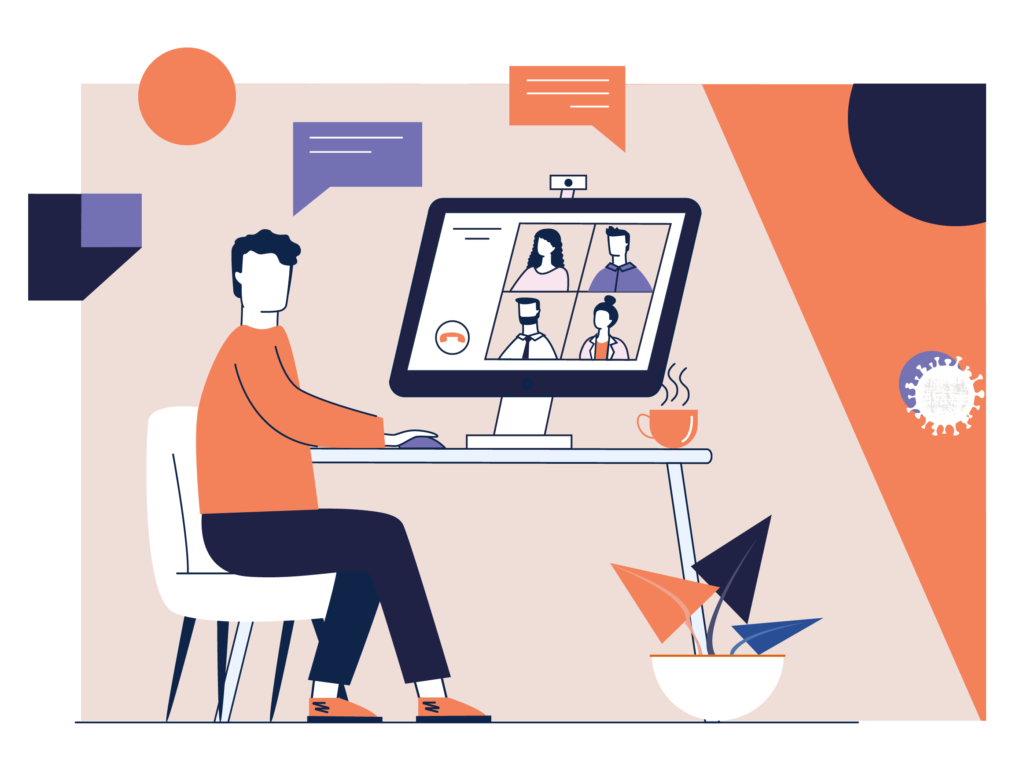 5. Help Your Organization in Risk Management
It's prudent to set risk management procedures in advance for your organization. The middle of any crisis is the worst time to draw up basic operations. But putting out fires is a standard part of a project manager's job, and project managers are traditionally trained for risk management. The current situation has disrupted business continuity; the stress has taken a toll on employee productivity and supply chains, and business relations with clients have suffered too. However, investment pull-backs and resource shortages might be affected the most. Your risk management expertise is what will save your projects and the organization. Here are some risk management steps you may need to take immediately.
Assess the organization's readiness to sustain the immediate impact on the continuity of revenue-generating operations. Analyze whether best practices of the core business processes can be followed and, if not, ascertain where gaps, new risks exist.
Build a risk management framework with a crisis response team that engages representatives from all organizational levels. This way, the ill-effects can be minimized and controlled from every part of the organization. To start, department heads and project managers can conduct a Business Impact Analysis (BIA) to determine and deal with business interruptions as soon as possible.
Lend your experience and expertise in drawing up remote work policies and guidelines based on new key performance indicators for working from home and recent changes that cause impediments to it. Project managers act as a bridge between teammates, clients, and management. Your assessment of project progress and employee productivity can help to draw policies and guidelines that are genuinely beneficial. These ad hoc policies can be escalated to the responsible committees and converted to more robust, long term ones, to ensure compliance to government and regulatory standards.
Conduct drills and assess issues. The duration of the outbreak and its effects on business continuity seem longterm. Scenario-planning drills in today's experiential situation can help the organization prepare better and sniff out underlying issues that may arise later or even in the recovery stage. Speed up the incident and issue management process.
Gather information about complimentary risk management consultations and special governmental relief programs or other targeted assistance schemes. For instance, the Chinese government earmarked a gross total of U.S. $114 billion to support short term loans to SMEs in February.
Even as the current situation takes new turns and unfolds rather rapidly, leaders and project managers are expanding their focus to accommodate unprecedented measures. Their new dynamism will see the better redressal of employee grievances in addition to equipping those less fortunate with the necessary know-how to pull through these tough times. Whatever way you choose to volunteer, ensure safety. Take a look at the volunteering and safety guidelines by the British Red Cross.