Decades ago, U.S. President Nixon predicted four-day work weeks becoming a reality. Today, companies are taking this "prophecy" one step further. They're proposing "zero-day office weeks," commonly known as "remote working." Let's look at some examples:
Software company Help Scout, which is completely remote, conducts monthly video sessions, which are themed as "troop talks," where employees create video tours of their workspace at home.
At Upwork, global freelancing platform, 10 million employees participate in "Work Online Wednesdays" on a mass scale.
The personal-finance company, Student Loan Hero, pays remote workers a $2,000 technology stipend to purchase a laptop, in addition to paying $500/month for renting co-working spaces.
Cutting straight to the point, the "Age of Remote Working" is upon us.
By definition, a remote team implies a group of people who work collectively to serve a common purpose, without being co-located.
Sure, from the employee's perspective, the "Work-From-Home" concept is possibly the best when it comes to work-life. But what about the management?
How does remotely managing teams translate into a healthy working style?
What are the key factors that are ushering in the era of remote work?
How can organizations tell the difference between employees working in isolation and the ones that are working remotely?
These are a few questions we'll be addressing today. Let's get the ball rolling.
What Makes the Remote Work Concept "Stick"?
As TED speaker Simon Sinek says, "In order to be more inspired at work (or at trying anything new, really), 'Start with Why'
First off, let's look at the holistic benefits of a remote team:
1. Grants access to a gigantic, diverse talent pool
"Among our Silicon Valley-based portfolio companies, not a single company past 'A' does not have a distributed team." – Boris Wertz, Founding Partner of Version One
Katherine Phillips, a Columbia Business School professor, explains, "Diversity jolts us into cognitive action in ways that homogeneity simply does not."
With remote teams, you get to connect with talented people who not only bring skills but also different perspectives, knowledge, experience, and wisdom that comes from varied experiences of education and operation because of regional differences and diversity.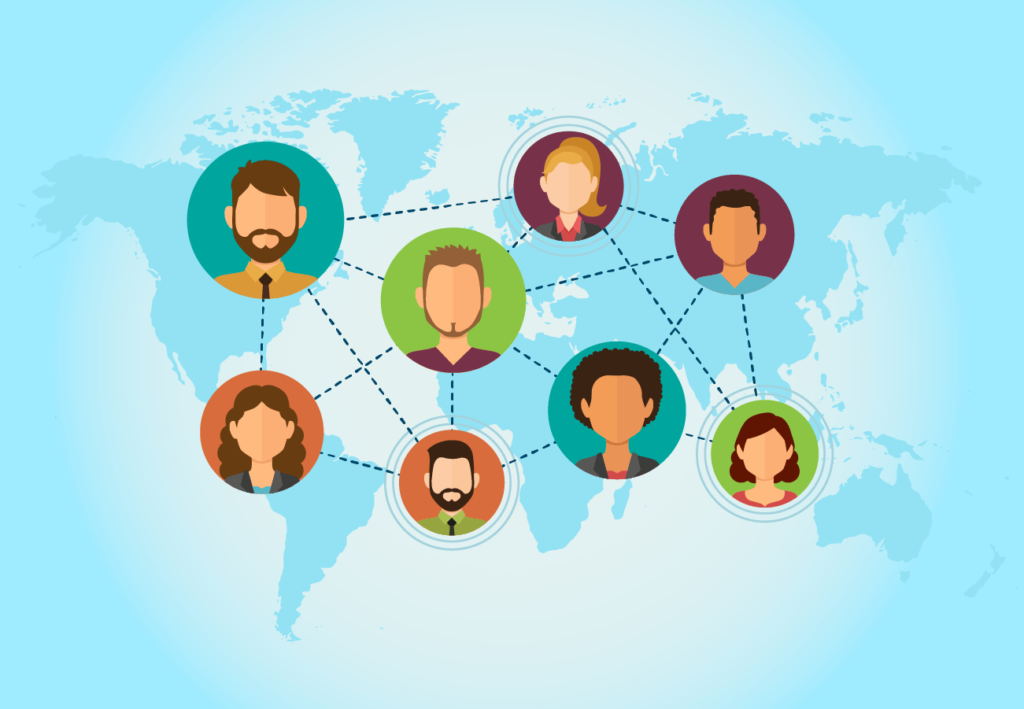 2. Allows enhanced productivity and motivation among project teams
"Around 30% of remote workers claim that they accomplish more in less time, 23% are willing to work longer hours, and 52% are less likely to take time off." – CoSo Cloud  Survey
Tech giant, Microsoft implemented a four-day work-week to much success in its Japan office. The result? Productivity jumped by 40%!
Imagine the benefits if employees worked from home all five days of the week! After all, what's not to like? Flexible schedule – check. Fewer distractions and greater efficiency – check. Greater autonomy and an empowered sense of responsibility – check.
3. Offers cost savings for both employees and employers
According to a recent survey, "An employee working from home can save nearly $6000 annually whereas businesses can end up saving twice as much." How so? Employees can say goodbye to lunch costs, wardrobe shopping, and daily transport costs, among other things. In fact, research claims that an average employee spends at least 26 minutes a day commuting to-and-from work. If you do the math, employees end up with nine days of unpaid time, traveling.
4. Makes way for improved employee loyalty
Believe it or not, working remotely can help you retain a more loyal employee base. The "2012 Quality of Life" survey makes a compelling point about greater employee satisfaction, engagement, and loyalty to the organization in relation to remote working. Here's a glimpse of its astonishing results:
90% of respondents claim an improved family and personal life.
85% agreed to experiencing lower stress levels.
80% of respondents enjoyed greater morale and engagement.
62% felt more trusted and respected.
93% believed that collaboration was better than before.
Remote Working Trends to Look Out For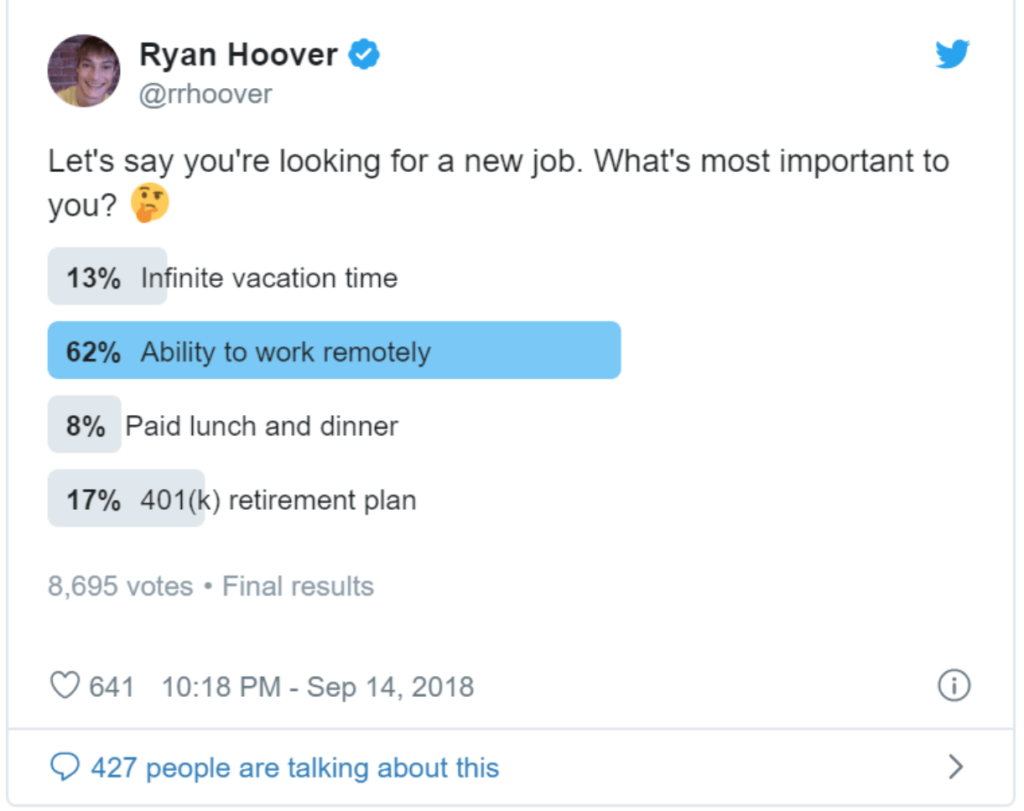 Sharp increase in remote workers:
Data by Gallup's State of the American Workplace report suggests that around 43% of employees  work remotely at least some of the time, whereas the percentage of people who work remotely 100% of the time now stands at 20%
Wide range of remote work positions:
Additionally, Sara Sutton, CEO of FlexJobs, adds: "Companies are expanding the range of professional positions they're allowing to work from home." The top industries on the list include Technology, Operations, Marketing & Sales, and HR.
Greater acceptance for going remote:
Buffer's State of Remote Work report, 2019 summarizes: "99% said they would like to work remotely at least some of the time for the rest of their careers." This would have been unheard of a decade ago.
The unprecedented growth of the 'digital nomad':
Data suggests that remote work has sky-rocketed 140% since 2005, growing at 10X the speed when compared to the rest of the workforce. In fact, an article from the Silicon Republic has gone on to say that remote working will rival fixed office locations by 2025.
After looking at all the evidence, it goes without saying that remote working is the future.
Top 4 Best Practices For Remote Team Management
The need of the hour for global businesses and startups alike, is to establish organizational processes and standards to accommodate and supervise remote teams, in addition to making drastic changes into their organizational culture. Here's how you can get started:
1. Set up a culture of 'collaboration' using technology:
Interestingly, numerous remote working organizations today have intentionally built-in 'virtual coffee breaks' into everyone's schedules, so employees can talk about their life outside of work. In the case of remote working, a little small talk goes a long way.
Handy tip: Make sure to set up an overlapping time so that everyone's involved.
That's not all. The senior management in these companies is often seen conducting meetings in video chat rooms that anyone can join.
2. Build a robust tech stack:
"If remote employees can't download files, struggle to hear on a conference call, and consistently receive meeting invitations for times when they are still asleep, you have failed to address the basics. First, invest in reliable tools to make collaboration possible. Then develop clear processes to use such tools." – Leila Bulling Towne
If peak performance and seamless collaboration are your priorities, you need a reliable, secure, and robust infrastructure in place. Look for team management or collaboration apps that will help you get your company's communication in order.
3. Avoid an overload of email and chat:
There are companies that use a team communication platform, a supposedly informal group chat, an office email, and a task management tool to talk about work. This obviously becomes counter-productive and frankly quite annoying. Instead, opt for visually-driven communication tools such as video to get the work done efficiently and quickly. You can also use project requirement management software solutions that document conversations, provide collaboration and communication capabilities, allow efficient task management, and allow you to keep a chatroom open 24/7 – one that can cater to employees working across diverse time-zones, and, in all fairness, one that exhibits a virtual water-cooler effect.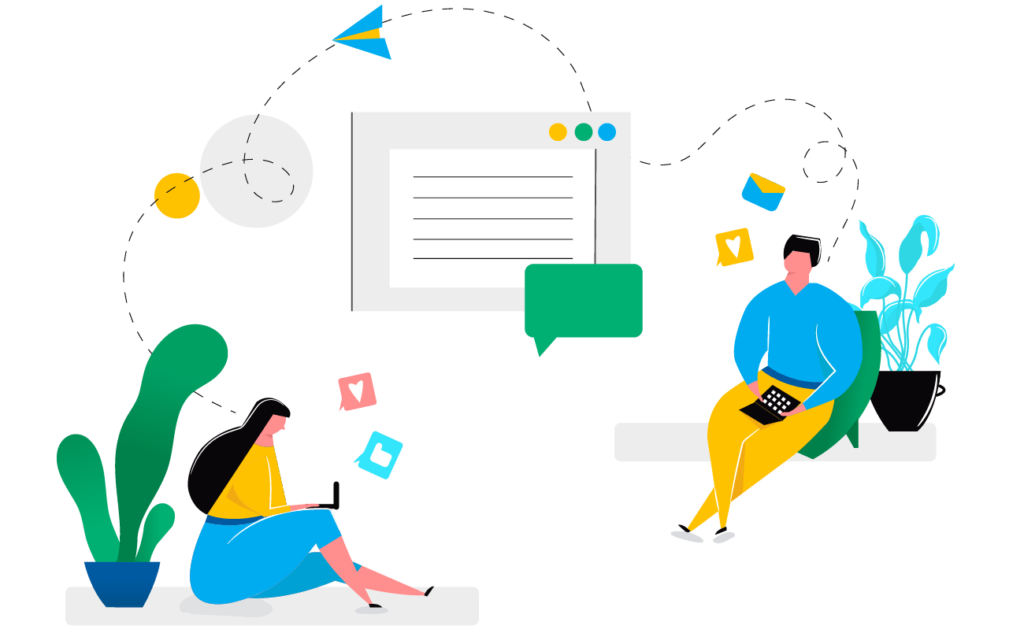 4. Make quarterly, one-on-one reviews a priority:
In order to grasp how your employees are faring, it is essential to make them feel heard (if not seen, as is the case with working remotely) by conducting hour-long one-on-one meetings every other week. You can also keep a remote-specific questionnaire handy that could include questions such as: "Why do you prefer to work remotely?"; "How do you begin and end your day?"; "What was the highlight of your week?"; "How can I make the remote work experience better for you?"; "Do you need any tools or technology that will help you work better?"
Key takeaway: The best way to bridge the physical gap is by going digital. Any project management software worth its salt will offer all the necessary tools and techniques to manage global projects and remote teams all under one roof – from requirements to deployment. And Xebrio is one such tool. With the Xebrio project management tool, project managers can manage all aspects of project management, be it specific to project deliverables or the way the project team operates.
What Challenges do Remote Teams Face?
Round-the-clock coordination.
Coordinating times for calls that work across different time zones is one of the biggest challenges to keeping the communication alive and well.
In order to make coordinating call times easier, Wayne Andersen, CEO of the Leadership Science Institute LLC, offers a piece of simple-yet-effective advice: "Treat your remote people like they are local and treat your local people like they are remote. Give remote people as much access to you as possible. Remember, your local people see you in the halls, eat with you at lunch, stop by your office, etc. The remote people don't have that access and can feel distant. Respond to them as quickly as possible. Make your local people set appointments."
Inability to maintain a company culture that makes the employees feel engaged and inspired to work better.
Eduardo Santos, a designer, attributes isolation as one of the major side-effects of working remotely. He says: "It can get very easy to get in the zone and forget that life exists outside work. But a healthy balance of working from coffee shops and doing outdoor exercise can keep that at bay.
So, what can be done to inspire and engage your employees? The answer is simple. Build a community with technology at its heart. TC Cooper, founder of UpwardAction LLC, spills out the secret. She urges organizations to "Use technology to create dedicated spaces for celebrating special days (e.g., birthdays), company milestones (e.g., months or years of service), as well as community recognition. Being intentional about creating a community helps develop a corporate culture that inspires connection, which can result in increased productivity."
Inability to track a remote employee's productivity levels.
Tracking productivity levels can be a cake-walk, according to empowerment speaker and author, Donald Hatter.
He explains, 'It is important to manage expectations and stay focused on goals when embracing a remote workforce. Don't worry as much about what is being done. Instead, concentrate on what is being accomplished. If we are meeting our goals, then great. If not, we need to look into the situation further. It is all about accomplishment, not activity."
Communication issues stemming from unforced misunderstandings.
This is one of the foremost reasons why drafting a rock-solid communication strategy can serve as a game-changer.
Deborah Goldstein, the founder of DRIVEN Professionals, offers an interesting strategy; "Managing a productive team remotely begins with a strategy for communication. First, arrange for the appropriate number of weekly formal "report-ins." Second, set guidelines about daily needs. Some people work better with a shopping list of questions and thoughts, while others like a trickle. An understanding of what is urgent will further mitigate inefficiency, allowing ultimate productivity."
Employees tend to feel "left out" due to reduced visibility and access to senior management: To counteract this, Louis Carter, CEO of BPI World, explains how managers can establish close relationships.
He says: "Empathize and appreciate their life by discussing family, commonalities, and shared beliefs. On the management end, check-in frequently (daily) using collaboration tools, shared docs and spreadsheets, phone calls, chat, and video to invest in the relationship. Show you are supportive of their success by using inquiry to help them achieve their goals rather than checking on their progress and numbers."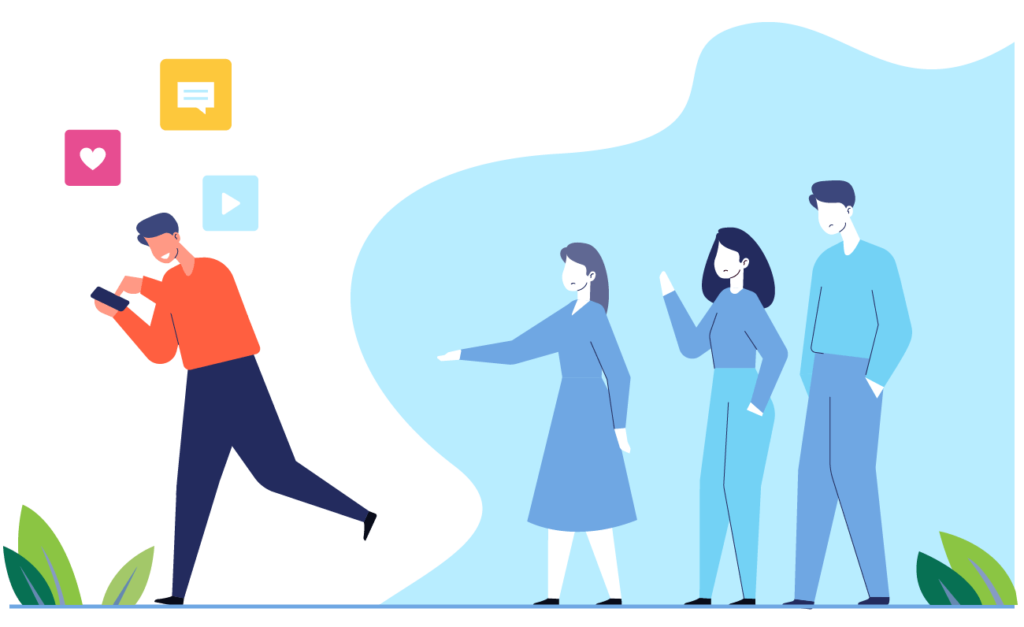 Multi-tasking, a major productivity-roadblock.
There is a fine line between the kind of multi-tasking that will enable individuals to be more productive and the other kind that leads to no work getting done at all.
Matt Noquist gives some sound advice: "Figure out how to avoid multi-tasking. Video conferences, instead of phone conferences, work well. Encourage people to stay in working mode and off email back-and-forth as much as is reasonable. Email trails with extensive "reply all" can be stifling on productivity. This tends to peak on Fridays as people are trying to move work off their plate. Send a note to whoever needs it, but send it early in the day!"
How can Project Management Software Solutions Help Manage Remote Teams?
It helps mirror the perks of office-going, offline.
Who says water cooler chats only need physical presence? In some organizations, workers stay connected through daily team calls and water-cooler chats on project management tools. It brings structure to remote work, sets a routine that mirrors the routine office-goers may have.
It ensures that project managers can engage in task and asset management
Some project managers do not necessarily track all tasks they have assigned, or have access to important KPIs. But with remote teams, digital project tracking and asset tracking & management is the only way to manage work, mandating better project management that's documented and can be easily tracked by both employees and employers, thereby reducing the informational gap.
It helps in setting expectations and milestones and tracking productivity.
Ilean Harris summarizes this key benefit beautifully: "Everyone has a different idea of what doing something "quickly" or "well" means. Whether showing examples of what you expect to be done, calendar sharing, etc., make sure you have clear expectations from those you work with online. The more prepared they are, the better they can serve."
It ensures seamless integration of innovation and creativity into meetings.
Ever heard of a CEO who uses a high-quality podcast microphone and green-screen backdrop to swap backgrounds mid-meeting? Well we have and there are many such quirks some senior managers and leaders bring to the table to make remote workers feel like an important part of the organization and be productive. You'll be surprised to know that more and more managers are opting for such innovative ideas to connect with their global, remote audience. Technology can be used to sprinkle a little bit of theater into otherwise drab meetings.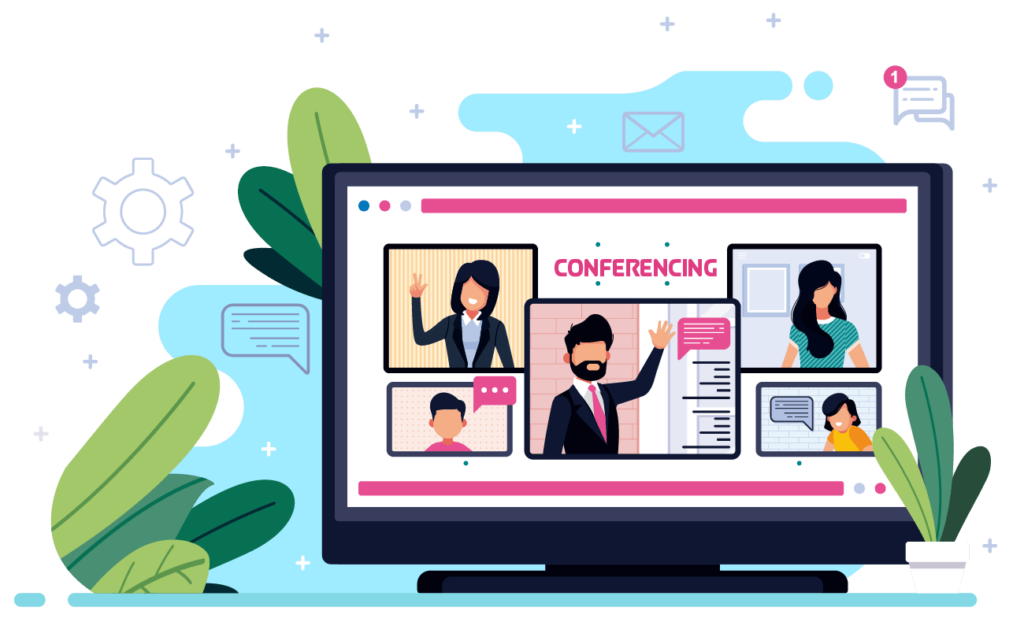 It fosters a culture of transparency and empathy.
"Lead with empathy. People might be going through political or environmental factors that you know nothing about because you live halfway around the world from each other. Make your team a safe place for people to be open about those things." -Marissa Goldberg, Technical Product Manager at Analytics Fire
It allows managers to document everything.
Imagine if you could track changes and document requirements in real-time while backtracking to what you did on a particular project months or even years down the line! Wouldn't that be great? Xebrio, the tool we mentioned earlier, empowers you to note and manage change accurately and clearly, and that too without needing to download additional plug-ins.
It helps combine collaboration with communication.
Communicate. Follow up. Repeat. This is the mantra every project manager can bring to life with project management software solutions. Chathri Ali, Head of Growth at ReCharge Payments, explains: "When you're remote, being in the loop on company changes or updates is crucial, so you have nailed down communication. We share announcements three times: Through a chat tool, email, and our bi-weekly town hall meeting."
If used correctly, technology acts as a boon for managers as well as remote employees. It acts as a platform where both parties can collaborate and communicate without any room for misunderstandings. For instance, some companies upload their meetings and presentations on YouTube. Additionally, they are even known to upload their employee handbook online as a resource. That's not all. A global company has taken it one step further and lists individual, time-stamped contributions of every person on its website. These are then categorized into daily actions.
How to Master the Art of Keeping it Remote?
"Leaders who manage virtual teams must spend more time being accessible, creating a fun and casual environment, and providing timely feedback." – Giselle Kovary, Generational Expert
All said and done – managing remote teams can either be easy-breezy or become a total nightmare. The key is to put resources and efforts into the bridging of the gap between office spaces and remote teams with technology, the right attitude, and complementary practices. If we were to sum up this blog in one line, then Tonyalynne Wildhaber's quote speaks volumes: "Create a remote workforce atmosphere of engagement and genuine connection. Be intentional in preparing and orientating employees for the remote workforce culture. Establish clear expectations. Make each team meeting count with intentional purpose and opportunities to engage and contribute in a variety of ways. Intentionality is an essential practice, particularly when we cannot readily "see" our people."