Make the most of your time and resources with dashboards that help you get the most out of your work
Stay informed and in control of your project.
Visualize
Visualize status of project's requirements, tasks and gain insights with dashboards.
Resource Management
Quickly identify team members being used efficiently or inefficiently, and report on progress over time.
Project Breakdown
Track the progress from any area in your project to quickly see any bottlenecks.
Get a clear picture of your work, and stay organized.
Plan Your Day

View your daily due tasks, bugs about projects you're part of.
Plan Ahead
Know upcoming due tasks, bugs from projects you're part of and plan better.
Review Requirements
Keep track of requirements waiting for your review and owned by you.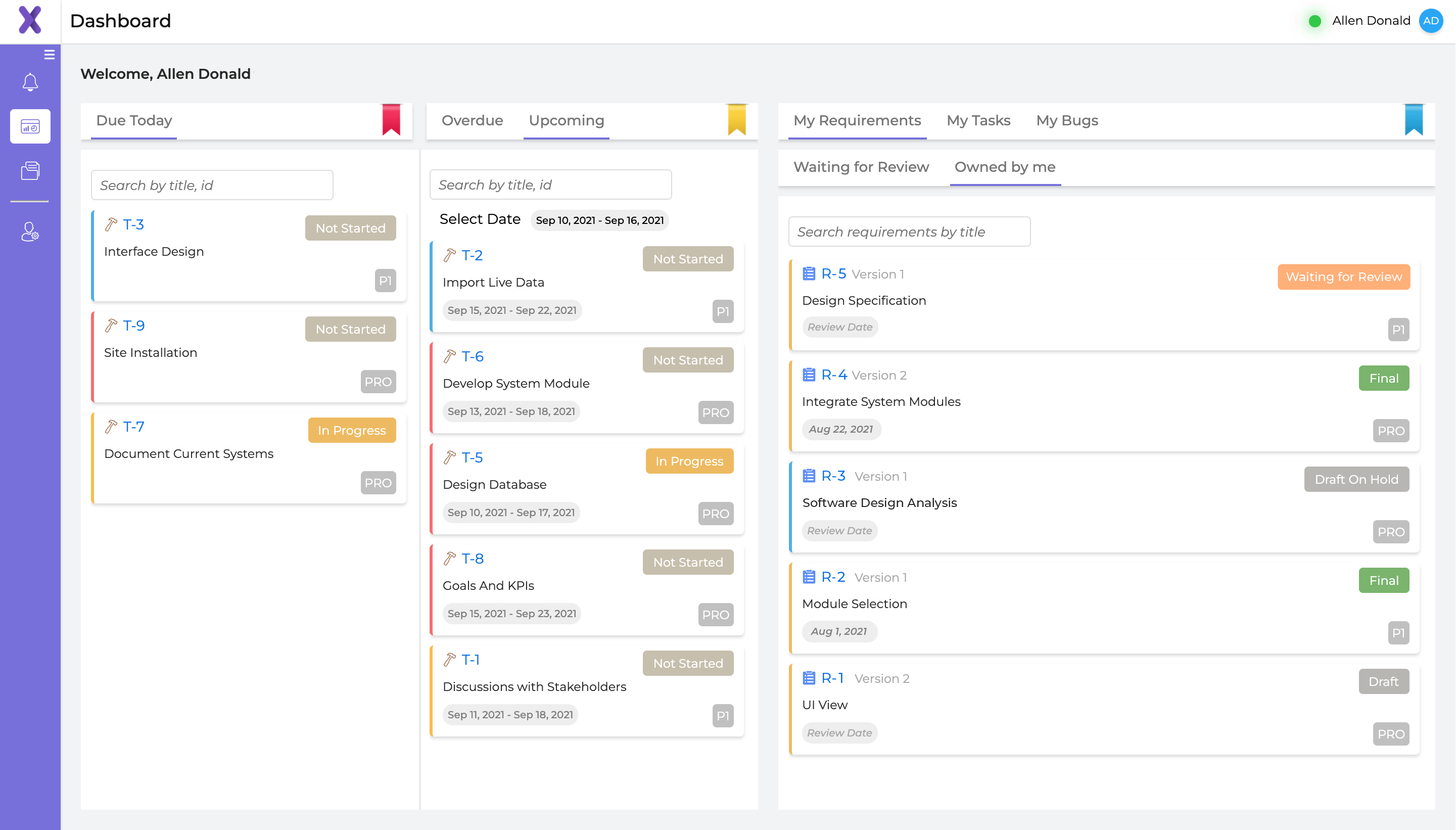 Get a comprehensive understanding of product testing and QA progress.
Plan
Plan all project testing activities with test plans.
Real-Time Insights
Get real time insights of testing coverage of project.
Track
Track test cases and test suites catering project needs.
Make Xebrio your one stop place to manage all your requirements